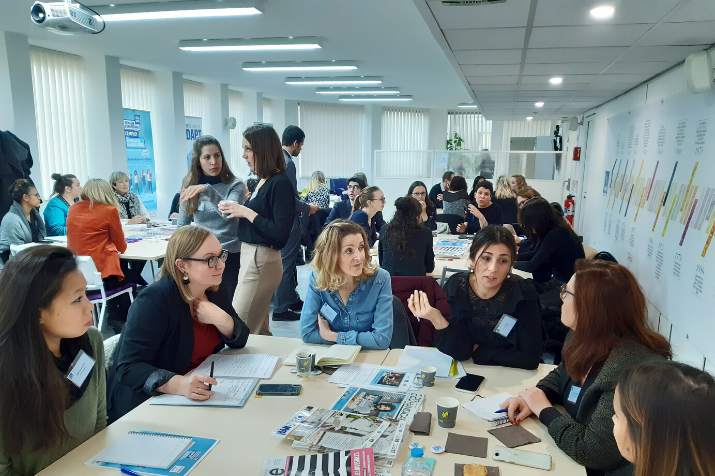 Disability at Phone Regie: a daily commitment!
During the European Week for the Employment of People with Disabilities (SEEPH), Phone Regie, as every year, has committed itself to the issue of disability in companies.
In particular, Phone Regie participated in the forum organized by ADAPT which took place on November 20, 2019, which allowed our referents to meet many candidates with disabilities. This kind of event is also conducive to the sharing of good practices in inter-company matters. 
Our employees were also invited to test their knowledge of the online game Handipoursuite created by Agefiph.
It is a game that is particularly suitable for companies that already integrate, or plan to integrate, staff with disabilities.
Accessible to all, Handipoursuite, in a playful form, provides the company's employees with the necessary complements for a good understanding of disability in the workplace.
The SEEPH lasts one week but our commitment remains daily. 
Phone Régie, a brand of the Armonia group, is a specialist in corporate reception. Our activities are divided into 3 areas of expertise: visitors reception & telephone support (receptionist), concierge & employee well-being, customer relations centre (teleconsulting).