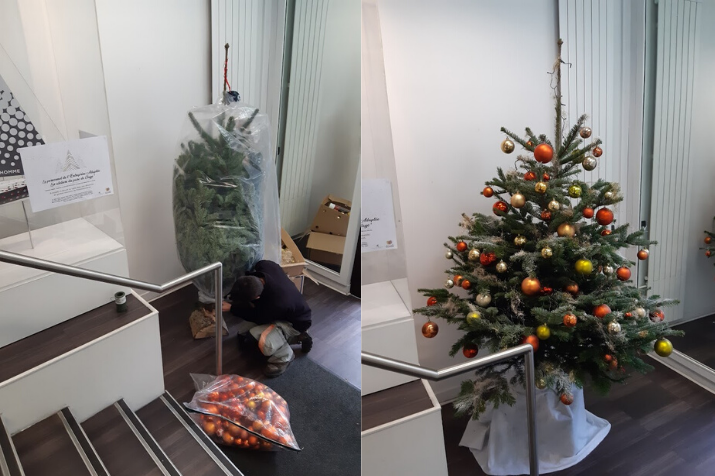 Operation Christmas Tree is on!
The Handisolidaires Phone Regie mission renews the "Christmas tree" operation with the STPA (Sector of protected and adapted work) in the Paris region and at the Strasbourg agency!
1 Christmas tree at the Strasbourg agency and 14 in the Paris region have been installed and decorated by disabled people from ESAT "Les Papillons Blancs" and the adapted company "Les Ateliers du Parc de Claye", all in a sustainable environmental management approach.