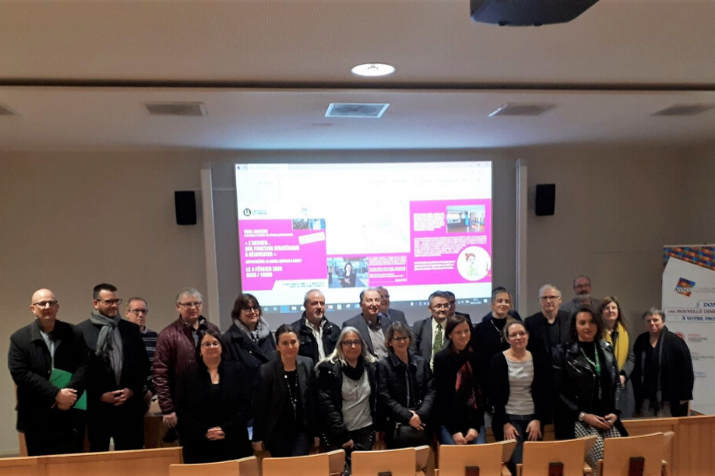 Participation of Phone Régie in a workshop of professional reflection!
In partnership with the
ARSEG
(Association of Directors of the Working Environment), the
Phone Régie teams
took part today in a professional workshop on the theme "
Reception - a strategic function to be reinvented
" in Nancy.
This was a great opportunity to discuss various subjects such as outsourcing, digital support for hospitality professions, training, etc.
"The people at the reception desk are the first point of contact for a new visitor. They are the ones who give them the first impression of the company/institution they are entering. So you might as well make a good impression! Everything has to be thought through beforeh and and assimilated: irreproachable image, availability, procedures, missions and skills are therefore essential. What is the evolution of the hospitality business? What feedback and best practices should be retained? "Angélique MITSCHI Sales Manager. 
Phone Régie, a brand of the Armonia group, is a specialist in corporate reception. Our activities are divided into 3 areas of expertise: visitors reception & telephone support (receptionist), concierge & employee well-being, customer relations centre (teleconsulting).