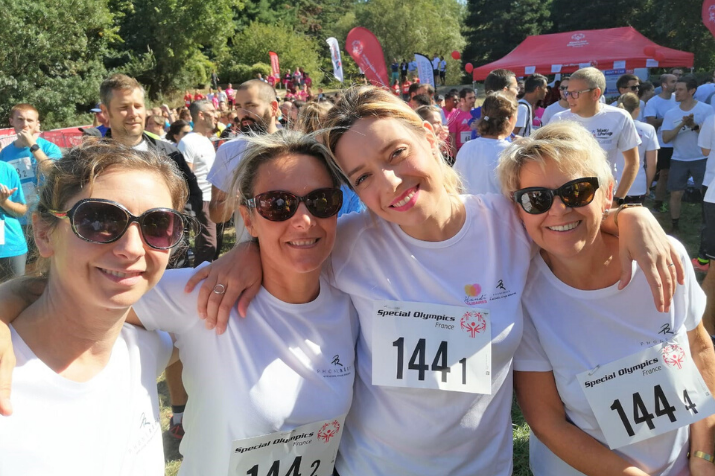 Phone Regie participates in the "Special Olympics" solidarity race!
On September 19th, the Phone Regie Nantes teams took part in the "Special Olympics" solidarity race. This 4 x 2.5 km relay, open to all, sportsmen and women, aims to promote social inclusion and to change society's view of mental disability.
For this 20th edition, more than 4,000 runners from 250 companies put on their sneakers to offer children, teenagers and adults the opportunity to develop through sport. As the main source of funding for the Special Olympics association, these solidarity races are essential to bring their projects to life.  
Phone Regie is proud to have been able to show its solidarity with the 900,000 people living in France with an intellectual disability.
"As a referent for the disabled, I greatly appreciated my involvement in this solidarity race. There was a very good general atmosphere, many companies were present for this 20th edition. 
For our part, we were 4 members of the Nantes agency to do the walk. 
I found it interesting not to have to run, I think the concept has much more. The organization was top! »
Phone Régie, a brand of the Armonia group, is a specialist in corporate reception. Our activities are divided into 3 areas of expertise: visitors reception & telephone support (receptionist), concierge & employee well-being, customer relations centre (teleconsulting).