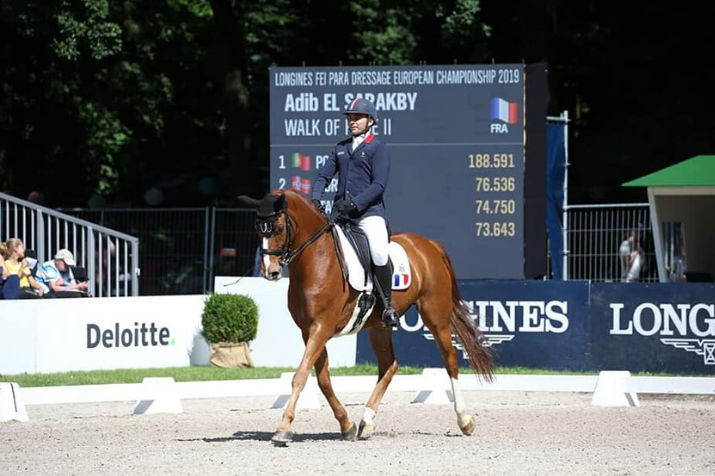 A Phone Regie talent at the 2024 Olympics!
Phone Regie and its mission Handisolidaires, had the pleasure to invite customers & collaborators on Thursday, November 28th in the equestrian center of the association Cap Équidress in Trainou.
In the company of Adib El Sarakby, team leader at Phone Regie and Para-Dressage Champion, the stakes of this day were multiple: raising awareness on the theme of disability on horseback and highlighting the talents of our employee currently in full preparation for the Paralympic Games of 2024 supported by Phone Regie's Handisolidaires mission.
The objectives of the association Cap Équidress: 
> To help disabled people to access equestrian competition.
> To facilitate the reception of disabled people in equestrian structures.
To make discover by sensitizing the valid and handicapped people the equestrian handicapped sport in partnership with equestrian sites, communes, associations and/or forums.
Phone Régie, a brand of the Armonia group, is a specialist in corporate reception. Our activities are divided into 3 areas of expertise: visitors reception & telephone support (receptionist), concierge & employee well-being, customer relations centre (teleconsulting).