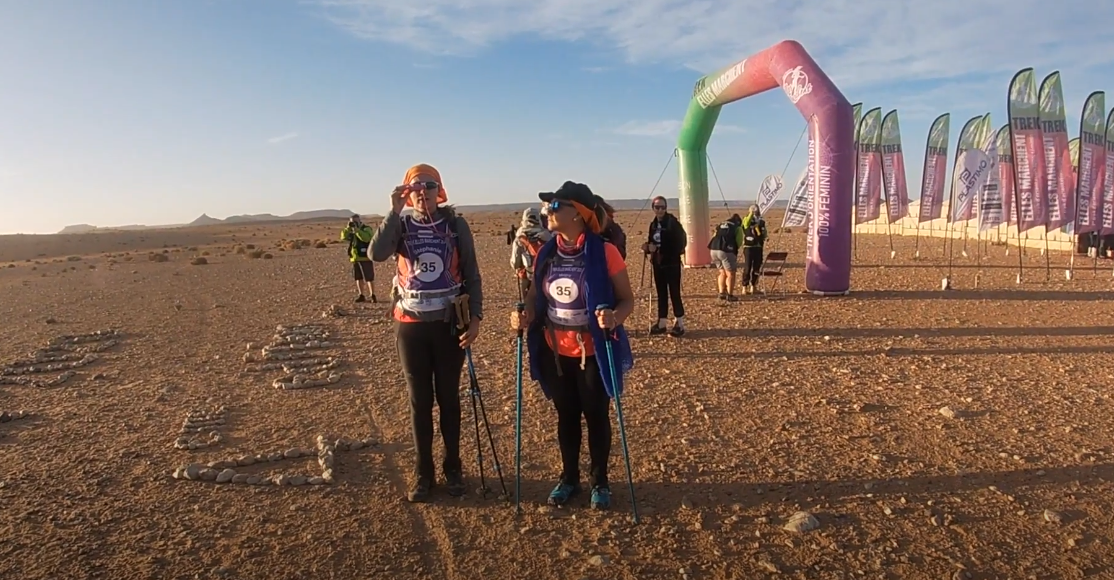 Turn your disability into an asset! SEEPH#2
As part of its commitment, Phone Régie has for many years, through its Mission Handicap, been implementing integration and support initiatives for its employees with disabilities.
Maguy Bastien, Head of the Phone Régie branch in Rouen, presented his human adventure project to Mission Handisolidaires, with the motto "Going beyond yourself to help".
From 28 February to 6 March 2020, Maguy Bastien, accompanied by her sister, took up the challenge of an all-female trek in the Moroccan desert: a 25 km walk a day for a week combined with a solidarity action.
Beyond disability, mutual aid, surpassing oneself, perseverance and solidarity were the key words to take up this beautiful challenge supported by the Mission Handisolidaires!
Discover his adventure on video.
"I was able to prove to myself and those around me that despite illness, with willpower, kindness, mutual aid, listening and surpassing oneself, one can succeed. You don't become a winner by surpassing others but by surpassing yourself! "Maguy Bastien Agency Manager in Rouen.
Phone Régie, a brand of the Armonia group, is a specialist in corporate reception. Our activities are divided into 3 areas of expertise: visitors reception & telephone support (receptionist), concierge & employee well-being, customer relations centre (teleconsulting).