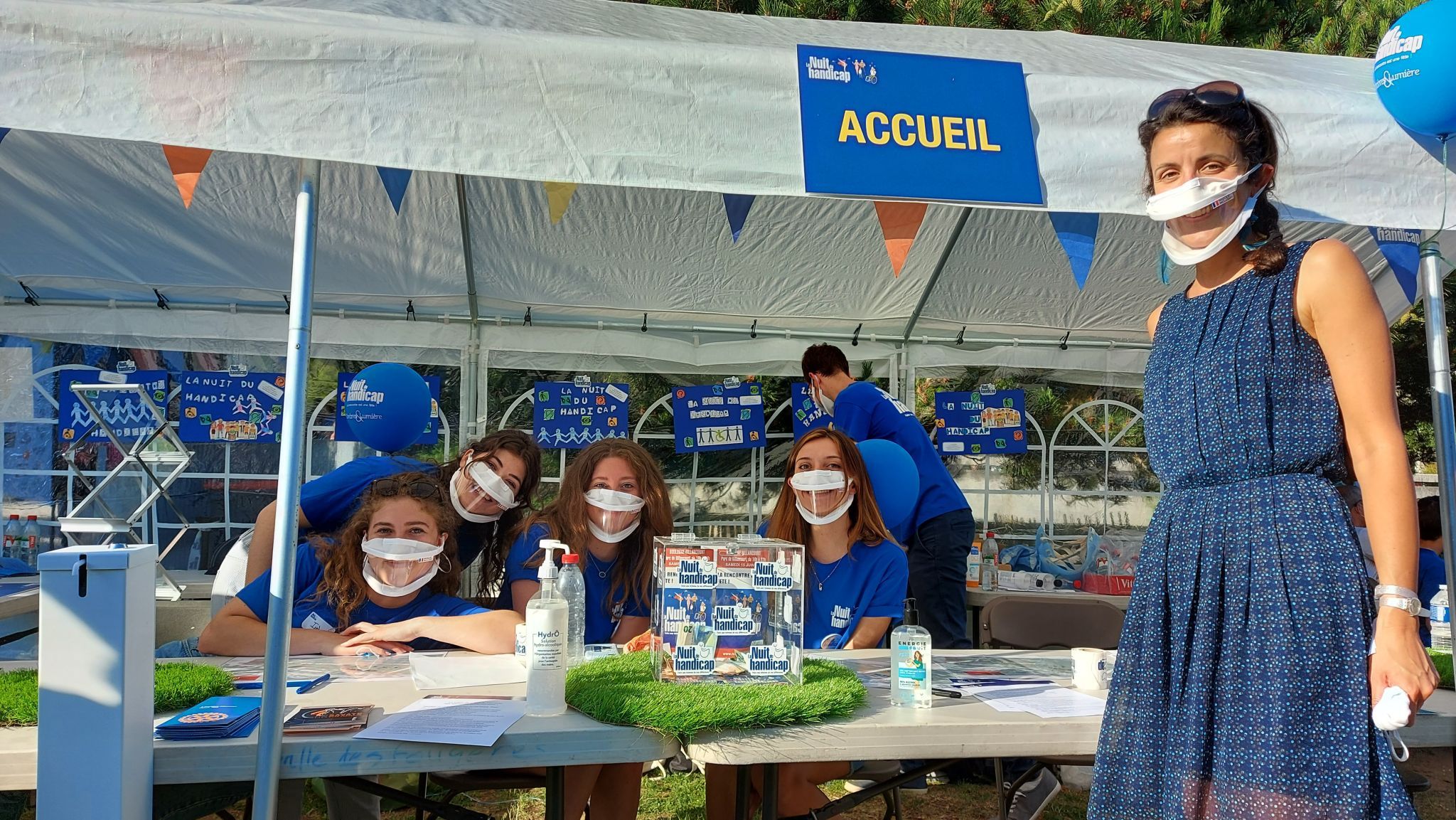 Phone Régie & the association La Nuit du Handicap
Since 2018, the association "La Nuit du Handicap" organizes every year in June, in many French cities, a festive, friendly, free and open to all event, called La Nuit du Handicap (The Night of Disability). It enables the meeting of people with disabilities, all disabilities combined, and those without any.
"La Nuit du Handicap" aims at enhancing more fragile people by revealing their talents (in sports, arts, culture or cooking for example).
The Handisolidaires mission of Phone Régie is proud of its partnership with "La Nuit du Handicap" in Boulogne on the 12 of June, by offering inclusive masks to the volunteers of the welcome stand.
Phone Régie, a brand of the Armonia group, is a specialist in corporate reception. Our activities are divided into 3 areas of expertise: visitors reception & telephone support (receptionist), concierge & employee well-being, customer relations centre (teleconsulting).